By
Usman Aziz
| January 21st, 2009
The digital media storage is one of the greatest developments of the last century. Developing devices which can 'store' data is of pivotal importance since early times. Most of us have been using Hard Drives in our Computers and Laptops since always, and its time for a change.

Although Hard Drives were evolved over a period of time, and they have had many improvements since the last decade, they have proved insufficient to cope with high speed requirements of the current times.
So here we have Solid State Drives, a Flash based Memory. It offers a great deal of advantages over traditional mechanical Hard Drives.
1) No Mechanical parts as compared to Hard Drives giving low Random Access Times
2) Greatly improved read and write speeds.
3) Due to lack of mechanical parts, there is no noise.
4) Low Power Consumption and Low heat dissipation
5) More reliability and life expectancy
6) Low weight and size making them ideal for netbooks and small laptops.
Currently, Solid State Drives or SSDs are favourite choices for companies developing small netbooks and MIDs (Mobile Internet Devices) which uses Intel Atom processors in conjunction with SSDs to give best performance and flexibility.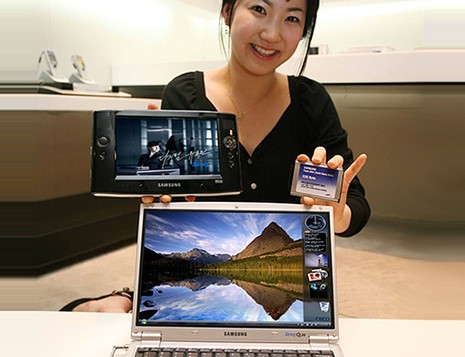 Due to currently high cost of the Solid State Drives, their market presence is limited but are gaining popularity due to wide range of features. As the prices will go down, the technology will surely sweep off Hard Disk Drives because of their wide range of benefits over hard drives. Thus, a Solid State Drive can be considered as an upgrade for your new System build!