By
Usman Aziz
| February 1st, 2009
The technology world is greatly shifted after Apple's iPhone which offers great style and reliability. The problem it was suffering from was a Flash Player needed to play flash content including Flash movies and catchy banners, which is not working correctly.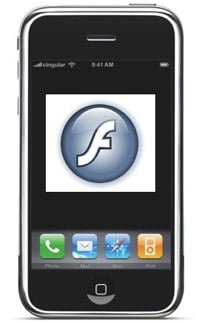 Apple and Adobe have, however, recently joined together to make a Flash Player which is able to do better.
The current version of Flash for iPhone runs too slowly and a slimmed-down version, called Flash Lite, is not capable enough to be used with the Web.
Although flash player is available with many competing products, there were technical difficulties to make such an application for iPhone.
That's why Apple has requested Adobe to make a third version of flash, specifically for iPhone which is both fast, and can run all the flash applications.
According to Shantanu Narayen,  Chief Executive Officer Apple Inc.
"It's a hard technical challenge, and that's part of the reason Apple and Adobe are collaborating, The ball is in our court. The onus is on us to deliver."
Adobe however, is also facing problems competing against software giant Microsoft which has come up with Silverlight to play Windows Media Video content on the web browsers.